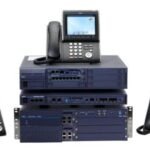 EPABX Systems Providers in Vadodara
EPABX (Electronic Private Automatic Branch Exchange) System. A private branch exchange (PBX) is a telephone exchange that serves a specific business or office, rather than one that a typical delivery service or phone organization works for some organizations or for the general public. PBX also known as PABX – Private Automatic Branch Exchange and EPABX Systems Providers in Vadodara.
Wittag Solution is one of the leading EPABX Systems Dealers in Vadodara, EPABX or PBX System Dealers in Vadodara (Baroda) that provides EPABX Wireless Intercom System, Matrix EPABX System, Wireless EPABX System, EPABX Intercom System at reasonable price in Vadodara, Gujarat, India. Also we provide EPABX System Installation services and different kinds of Telecommunications System Provider in Vadodara.
Key Benefits :
Affordability
Mobile and Portable Extensions
Message Notification
Efficiency
Voice Response System (VRS)
Voice Mail
Alarm Sensor Support
Conversation Recording
Auto Warning Message
Office / Home Guard